Galen Health is Healthier SG-compatible
One in four Singaporeans is expected to be 65 years and above by 2030. Singapore's aging population poses challenges to its healthcare system. As chronic diseases rise, residents and their families might face significant health, emotional, and financial burdens.
Healthier SG (HSG) is an initiative by the Ministry of Health (MOH) to transform Singapore's healthcare system and proactively provide care aimed at preventing or delaying the deterioration of health for its residents through individualised Care Plans and community activities and programmes
Resident selects a doctor from a HSG registered clinic to enrol in the programme
Consult doctor & develop health Care Plans based on health status & goals
Resident will actively follow their Care Plans, join community activities & track progress 
Resident will review their progress & outcome with their doctor during check-ins
Galen Health is the first CMS to be Healthier SG-compatible. We are constantly striving to enhance patient care & help doctors transform their practices.
Doctors role in Healthier SG
Doctors will work with patient to create a Care Plan and set achievable goals based on the individual's health status and medical needs. The Care Plans could include lifestyle adjustments, regular health screening & appropriate vaccinations, involvement in programmes by community partners and other related initiatives to meet their health goals.
Check-in appointments will be scheduled to follow-up on the patient's care plans progress. The doctor will assess the patient's progress during these visits and adjust the care plan where necessary to help patients meet their health goals.
Doctors will submit patient's initial Care Plans and periodically update patient's progress and outcomes via a Care Report, to HSG portal.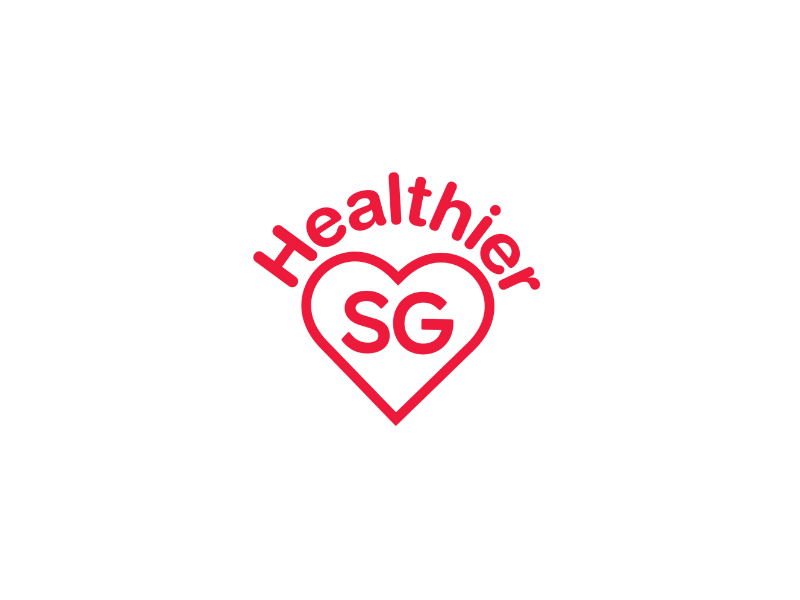 Benefits of Healthier SG participation
To compensate doctors who support HSG initiative, to work towards improving preventive & chronic care, they will receive,
an annual service fee payments for enrollees each year, based on the health risk profile of each enrolled resident, scope of required care and the progress made in terms of preventive care or chronic disease management.
a one-off grant offset the costs of IT adoption to facilitate sharing of clinical notes, monitoring of patient outcomes, collation and sharing of data.
With Galen Health CMS, doctors can automate Healthier SG workflow allowing them to easily create Care Plans, track patient's appointments, their progress and outcomes and seamlessly submit Care Reports.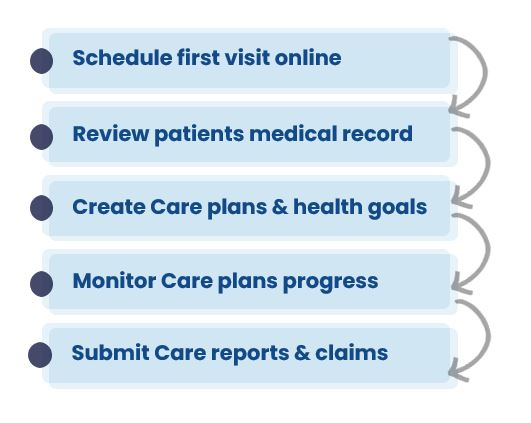 Galen Health CMS, covers all aspect of Healthier SG including:
Auto sync with HealthHub
Scheduling first Healthier SG consultation 
Overview of Patient Medical Records
Check for screening & vaccination eligibility
Care Plans & Care Reports generation
Seamless submission of patient indicators
Automated Claims Management
Galen Health makes it simple for doctors to incorporate Healthier SG into their practice.
Start your Healthier SG journey with Galen Health CMS
Q: Are clinics able to view the list of patients that are currently enrolled with them on Galen Health CMS?
GH: Yes. Once the patient enrols and select the clinic as their preferred Healthier SG-registered clinic on HealthHub, the CMS will auto-sync with HealthHub and doctors will be able to view the full patients list enrolled to your clinics on the HSG dasboard.
Q: Can patients view the Care plan and Health goals? Is it printable?
GH: Yes. Galen Health CMS will sync patients Care plans with HealthHub. Should the patient want a printout of their Care Plans, clinics can also retrieve and print it out for them.
Q: Does the package include Healthier SG or is there an additional cost to add on Healthier SG to Galen Health CMS?
GH: No, there will be no additional costs. The CMS package is inclusive of Healthier SG module. 
Q: How do clinics register as a Healthier SG clinic?
GH: To participate, doctors would need to;
Check the pre-requisites and apply here to be a Healthier SG-registered clinic,
Adopt a Clinic Management System (CMS) that is Healthier SG compatible,
Get patients to enrol in HSG programme and nominate them as the family doctor.
The Perfect Clinic Management System, built for Solo Practitioners and Medical Groups
Galen Health has been providing comprehensive solutions to clinics across Singapore since 2017.
 Our software has been extensively tested and trusted by over 150 clinics and has served
approximately 3 million patients, to date.
Our expertise stems from years of in-depth experience & knowledge from the clinics we service,
supported by our dedicated team of experienced developers.
Learn more about Galen Health Clinic Management System