Top 4 benefits of having an efficient and optimised medical billing process.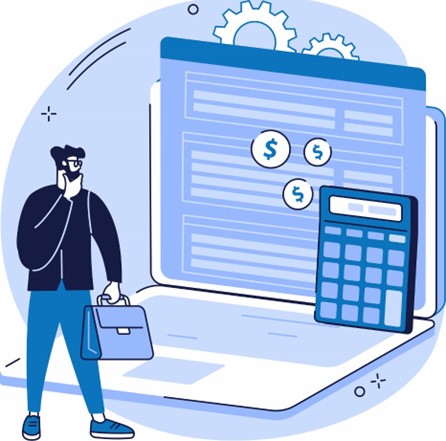 Studies have shown that 81% of consumers are unsatisfied with their healthcare experience, and a significant factor contributing to this dissatisfaction is inaccurate or delayed billing.
In our previous blog post, we listed some potential issues arising from inefficient medical billing processes that could affect patient experience negatively, causing patients to seek other clinics.
To enhance patient care, clinics can combat these issues by implementing an efficient and automated billing process that helps reduce errors and delays, increasing patient satisfaction and reputation. An efficient billing process can also help minimise delays and ensure that payments are received promptly, improving the clinics' cash flow and financial stability.
Let us look at some benefits of an efficient medical billing process for clinical practices.
A clinic's reputation is closely linked to the quality of the healthcare services the clinic provides. Patients are more likely to trust healthcare providers that have a reputation for delivering services that are seamless and easy to navigate. An efficient billing process helps clinics gain positive reviews and establish that reputation. 
By improving billing processes, clinics ensure that the billing experience is smooth and pleasant for patients, leading to increased satisfaction and contributing to the growth and success of the clinic. An effective medical billing process also reflects the clinic's commitment to providing high-quality care.
Patient Retention & Referrals
Apart from high-quality medical services, today's healthcare providers also focus on providing patients with a seamless and hassle-free experience. With the increase in technology usage, patients expect accurate and timely billing, transparency, and clear directions on payment methods. Clinicians and healthcare providers are also seeking healthcare software to ease their administrative workloads and optimise processes to elevate patient care and achieve an organised workflow.
When clinics provide accurate and transparent medical billing, patients are more likely to perceive them as professional and trustworthy and are more inclined to return to the clinic for future appointments, leading to an increase in retention rates. Additionally, satisfied patients are more likely to refer their family and friends to the clinic, which can help attract new customers and grow the practice.
Better communication between clinics and patients
The ability of clinics to communicate effectively with their patients can have a significant impact on their loyalty. By providing regular updates on medical billing status, payment options and answering patients' questions, clinics can build a stronger rapport with their patients. These gestures can help increase patient satisfaction and build trust, leading to increased loyalty and retention.
With the help of modern technologies, clinics can now provide better communication with their patients, enabling them to receive accurate information promptly. A clinic management system can easily send reminders for upcoming appointments, provide detailed billing information, and keep track of payments. This automation helps clinics better manage their patient relations and ensure they are paid on time.
All organisations understand the importance of proper cash flow. Positive cash flow means that the organisation is bringing in more money than it is spending, which is essential for meeting financial obligations. On the other hand, negative cash flow occurs when an organisation spends more money than it is bringing in, which can lead to financial instability and even bankruptcy if not addressed.
Cash flow is a significant aspect of running a successful clinical practice in the healthcare industry. A key component of achieving that is by managing the medical billing process, ensuring that it is streamlined and does not incur additional unnecessary costs due to errors or inefficiencies. Another issue often faced by healthcare providers is that they must wait for insurance reimbursements or patient payments, which can cause delays and disruptions in cash flow.
Healthcare software provides cloud-based solutions that allow companies to streamline processes and reduce manual data entry errors and unnecessary costs. Additionally, the analytics tools within a clinic management system enable clinics to analyse data and make informed decisions about managing their cash flow better. By implementing these tools, clinics can get the most out of every dollar they spend on medical billing.
Medical billing is a tedious and lengthy process that all healthcare providers must deal with. How this aspect of the clinic's operations is managed affects not only the efficiency and reputation of the clinic but also the potential growth and success of the clinical practice.
At Galen Health, we aim to provide clinics with the support they need to succeed by offering solutions and services that simplify day-to-day operations.